Executive Orders
According to the Congressional Research Service, a "widely accepted description" of executive orders and proclamations comes from a report issued in 1957 by the House Government Operations Committee:
Executive orders and proclamations are directives or actions by the President. When they are founded on the authority of the President derived from the Constitution or statute, they may have the force and effect of law…. In the narrower sense Executive orders and proclamations are written documents denominated as such…. Executive orders are generally directed to, and govern actions by, Government officials and agencies. They usually affect private individuals only indirectly. Proclamations in most instances affect primarily the activities of private individuals. Since the President has no power or authority over individual citizens and their rights except where he is granted such power and authority by a provision in the Constitution or by statute, the President's proclamations are not legally binding and are at best hortatory unless based on such grants of authority.
CRS: Executive Order – Issuance Modification and Revocation
Recent Actions:
May 4, 2017:  President issued an executive order on May 4 directing the IRS to scale back enforcement of the "Johnson Amendment" which bar tax-exempt religious institutions from endorsing or opposing political candidates and parties.  Opponents of the change argue that easing the Johnson Amendment would politicize nonprofits and increase the use of dark money in politics.  However, the impact may be limited since the IRS rarely brings enforcement actions against religious institutions that engage in political activity.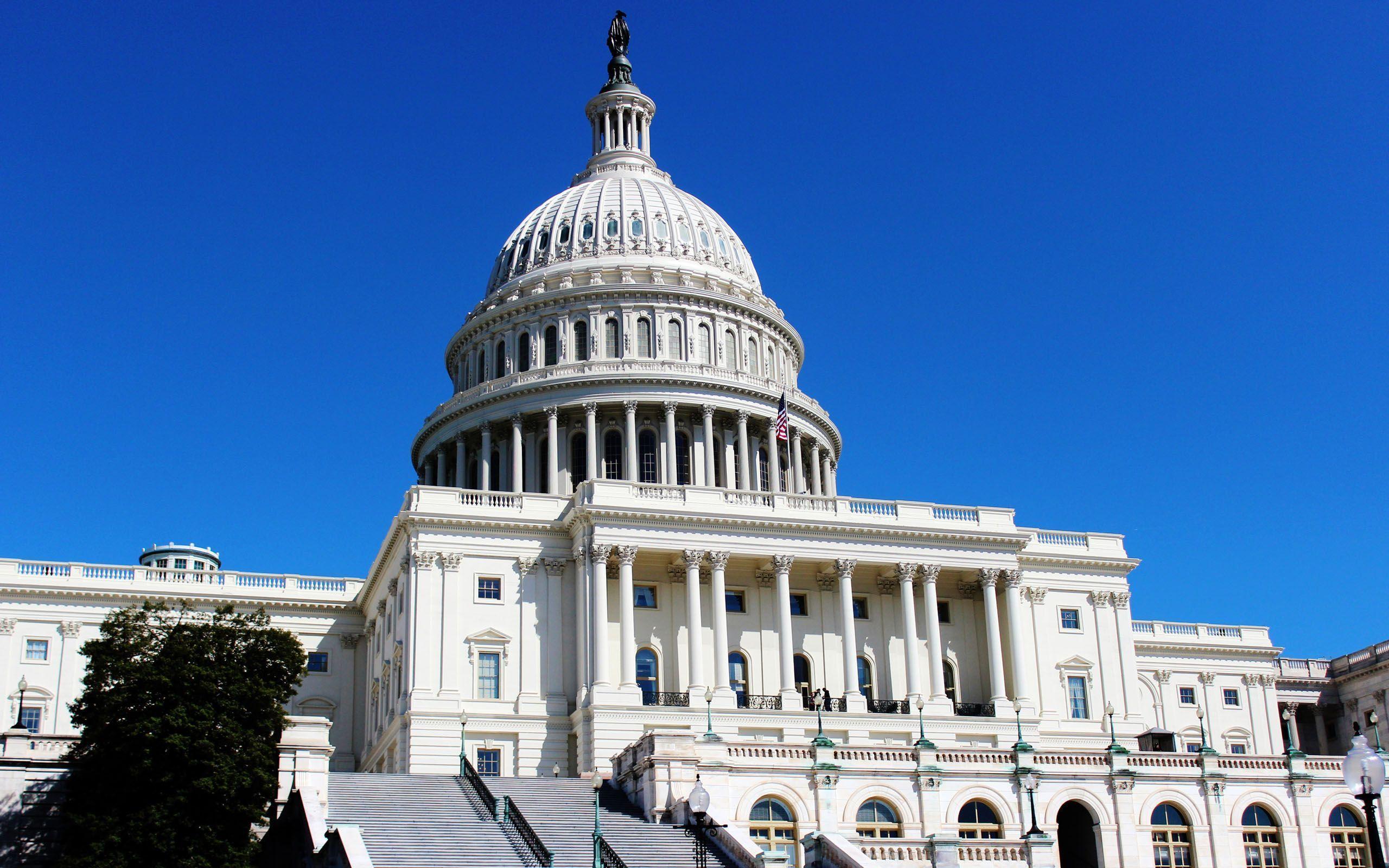 Regulations and the Congressional Review Act
The Congressional Review Act (CRA), enacted in 1996, empowers Congress to disapprove new federal regulations by means of a filibuster-proof joint resolution. Congress has 60 session days to act on a disapproval resolution and the resolution requires presidential signature.
Under the CRA, before a rule can take effect, an agency must submit a report to each house of Congress and the Comptroller General at the Government Accountability Office (GAO).  The report must contain a copy of the rule; a statement on whether it is a major rule; and the proposed effective date of the rule.
If a joint resolution of disapproval is enacted, the CRA provides that a rule may not be issued in "substantially the same form" as the disapproved rule unless it is specifically authorized by a subsequent law. The CRA does not define what would constitute a rule that is "substantially the same."  In addition, the CRA prohibits judicial review of any "determination, finding, action, or omission under this chapter."
Actions:  major regulations written by the Obama Administration and overturned by Congress and the Trump Administration:
anti-corruption rule submitted by the Securities and Exchange Commission that would have required energy companies to disclose payments to foreign governments (disapproval via PL 115–4 on February 14, 2017);
environmental rule submitted by the Department of the Interior aimed at limiting pollutants from coal mines into local streams (disapproved via PL 115–5 on February 16, 2017);
public safety rule to prevent people determined to be at risk of self-harm from buying firearms (disapproved via PL 115–8 on February 28, 2017);
rule to improve federal contractor compliance with fair pay and worker safety laws (disapproved via PL 115–11 on March 27, 2017);

worker safety rule requiring employer records of worker injury and illness 

(disapproved via HJRes 83, signed by President on April 3, 2017)

broadband privacy rule requiring telecommunications carriers to inform customers about rights to opt in or opt out regarding sharing of private information and prohibiting broadband service offerings that are contingent on surrendering privacy rights (disapproved via SJRes 34, signed by President

on April 3, 2017)

Reports and Resources